You are here
Back to top
The Ultimate Introduction to Nlp: How to Build a Successful Life (Paperback)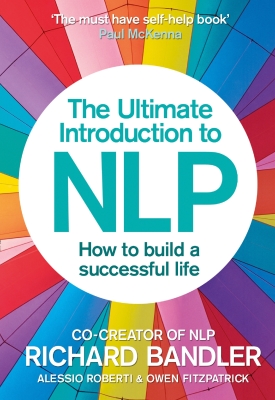 $15.99

Usually Ships in 1-5 Days
Description
---
Richard Bandler, co-creator of NLP and the man who inspired Paul McKenna to greatness, collaborates with Alessio Roberti and Owen Fitzpatrick to reveal how to unleash your true potential and transform your life.
Richard Bandler - the world-renowned co-creator of NLP who has helped millions around the world change their lives for the better - has teamed up with Italian NLP Master Trainer Alessio and co-founder of the Irish Institute of NLP Owen, to craft a simple yet engaging story of one man's personal change and discovery, to help readers understand the remarkable principles of NLP.
Inspiring and easy-to-read, this fable recreates the experience of being at a workshop with Bandler. Rather than explaining the theories, An Introduction to NLP illustrates the principles and simple techniques that Bandler has developed over the past 35 years in action.
This inspirational book gives you the tools to change your life, overcoming the things that are holding you back: your phobias, depression, habits, psychosomatic illnesses or learning disorders.
Through the simple techniques of NLP, you too can become a strong, happy, successful person and achieve your goals.
'The must have self-help book ' Paul McKenna
About the Author
---
Richard Bandler is one of the greatest geniuses of personal change. He is the man who co-invented Neuro Linguistic Programming (NLP) and is Paul McKenna's self-confessed guru. He holds courses and workshops all over the world, including in the UK and the USA.