You are here
Back to top
After the Music (Paperback)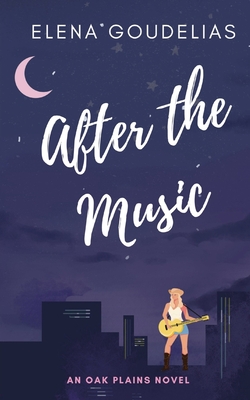 $12.99

Usually Ships in 1-5 Days
Description
---
Perfect for music-loving fans of Nicholas Sparks' Dreamland and Lucy Score's Things We Never Got Over, author Elena Goudelias delivers a small-town contemporary romance that is vibrant, addictive, and heartwarming. Vividly set and full of lovable characters, After the Music is the perfect feel-good hometown romance for anyone seeking hope and inspiration.
At twenty-two, Bailey Flynn learned a hard lesson: no good thing is meant to last. If it were, she would be releasing new country music and enjoying her life in the peaceful Pennsylvania countryside. Instead, she is still reeling from a family tragedy that nearly destroyed everything, and she hasn't been able to pick up her beloved guitar since.
Six years later, twenty-eight-year-old Bailey returns to her rural hometown of Oak Plains. When Bailey sees a familiar face from high school during a visit to the local hardware store, she finds herself revisiting the past in a new light. Dustin Cooper is one of the few people who truly understand what she's been through, and his unflagging patience and compassion toward her are almost overwhelming. Their instant chemistry and shared history are addictively comforting, and suddenly Bailey finds herself falling for him faster than she ever has before.
When Bailey's family begs her to return to the stage and sing at the town's annual summer concert, Bailey realizes her old wounds are far from healed. Facing another major disappointment is almost too much to bear.
Can she find the courage to let hope return to her heart, heal from her tragic past, and fall back in love with country music along the way? Click "Add to Cart" today to find out