You are here
Back to top
Inside the Curve: Stories From the Pandemic (Hardcover)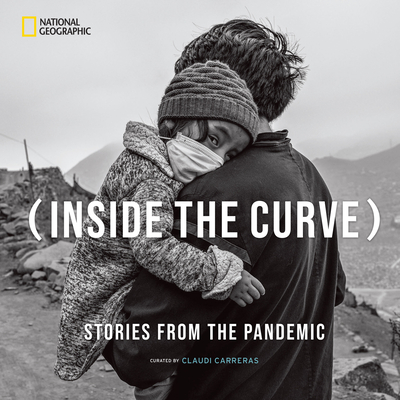 $45.00

Usually Ships in 1-5 Days
Description
---
In the globe-spanning chronicle of an unprecedented historic event, journalists and photographers share an extraordinary collection of stories of the COVID pandemic: from the isolation and devastation of quarantine to the joy of reunion.

As COVID-19 continued to evolve and impact communities around the globe, the National Geographic Society launched a Global Emergency Fund for Journalists to cover this extraordinary crisis within their own communities. The fund put a particular emphasis on delivering news to underserved populations, particularly where there is a dearth of evidence-based information getting to those who need it. This pandemic has made evident the vulnerability, inequity, and the many environmental injustices in our society, but it has also shown us the incredible resilience of many communities. Selections from this powerful body of work will be featured in a global traveling exhibition entitled "Inside the Curve: Stories from the Pandemic." The book, which will extend and amplify the exhibition, will illuminate some of the themes of the crisis that have impacted all of us, as well as unique stories of heroism and survival.
About the Author
---
Claudi Carreras is an independent curator and photography researcher; he graduated from the University of Barcelona, where he is a doctoral candidate in the fine arts. Carreras has organized numerous solo and collective exhibitions, which have been shown in more than 50 countries on four continents. In 2008 he directed the first meeting of Latin American Photographic Collective in Sao Paulo, and in 2010 the E-CO, the first Encounter of Photo Collectives in Europe and Latin America. He was head curator of the Paraty em Foco Festival in Rio de Janeiro from 2011 to 2015; he also curated and edited the LatinUS Project, a photographic review of Latin America in USA for the Spain USA Foundation in collaboration with the National Portrait Gallery in Washington and the Smithsonian Latino Center. In 2018 he presented Africamericanos in Mexico, a project on the African heritage in Latin America that began to tour in 2019. He lives in Barcelona, Spain.