You are here
Back to top
National Geographic Readers: Great Migrations Whales (Paperback)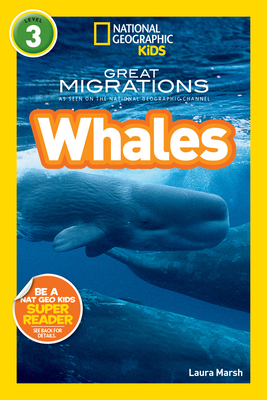 $4.99

Usually Ships in 1-5 Days
Description
---
Over the course of their 70-year lifespan, sperm whales will easily travel the circumference of the Earth in search of food and the need to breed and find a mate. Males will travel as far north as the Bering Sea and as far south as Antarctica in order to find enough food to sustain their ways of live—up to 700 squid a day! Along the way, these massive beasts battle 30-feet-long giant squids, and each other, to sustain their ways of life.

National Geographic supports K-12 educators with ELA Common Core Resources.
Visit www.natgeoed.org/commoncore for more information.
About the Author
---
LAURA MARSH is a long time contributor to National Geographic Children Books. She has written a large number of books in National Geographic Readers series and also in Mama Mirabelle and Toot and Puddle series.