You are here
Back to top
Warden Force: Ordeal at Skull Canyon and Other True Game Warden Adventures: Episodes 63-75 (Paperback)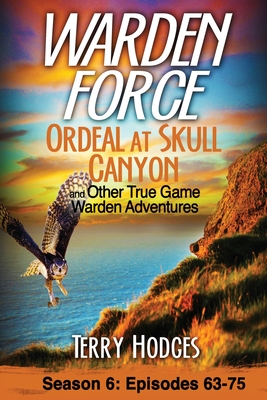 $14.95

Usually Ships in 1-5 Days
Description
---
A collection of 13 award-winning short stories concerning the true adventures of California Fish and Game Wardens and the wildlife-destroying outlaws they pursue. These stories illustrate the wide variety of wildlife-related problems wardens face in California, which has a greater diversity of wildlife and wildlife habitat than any other state and is second only to Alaska in its vast expanses of wilderness.
The sixth season contains 13 more exciting adventures:
Scum of the Delta - A lone warden faces three armed and dangerous outlaws at night on a lonely Delta island.
Night of the Beach Walkers - Wardens set a trap for renegade abalone pickers on an Island off the California coast.
The High Cost of Greed - A massive overlimit of snow geese equals bad news for greedy poachers.
The Best Medicine - A young boy provides a cure for racial tension.
Ordeal at Skull Canyon - A dark night and a mistake on an offshore island nearly proves fatal for a young warden.
Hoffman's Lucky Shot - A lucky break spares the evil life of a dangerous poacher.
Moseley's Reward - A well timed tip sets wardens on the trail of outlaw mountain lion trappers.
Herpie and the Snake Lady - Wardens raid an absolute house of horrors and target lawless reptile dealers.
Road Hunter - A road-hunting pheasant poacher leads a clever warden to pull off the most spectacular arrest of his career.
Harold's Toughest Race - A tough, marathon-running warden amazes everyone by running down an escaping would-be rapist.
Fatal Flaw - One dark mountain night, a lone warden, at great personal risk, bluffs a lawless band of brush-cutters to arrest a deer poacher and a wanted felon.
Tuffy's Sweet Moment - An epic foot chase ends in near death for a fleeing violator.
An Ending of Sorts - A warden-turned-writer, one winter's evening, reflects on his career and that of his long-dead mentor