You are here
Back to top
Elite Gourmet French Door Toaster Oven Cookbook 2021: 800-Day Simple Savory Oven Recipes to Bake, Broil, Toast for Smart People On a Budget - Anyone C (Paperback)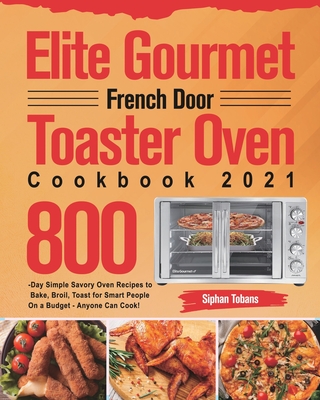 $13.99

Usually Ships in 1-5 Days
Description
---
Make simple and delicious food with Elite Gourmet French Door Toaster Oven Cookbook 2021.
Do you want to eat simple delicious food?
Are you still worried about what you eat every day?
Then you must have an Elite Gourmet French door toast oven. It is one of the most versatile and advanced Toaster Oven out there in the market. With this particular appliance, you will be able to effortlessly Bake, Toast, or Broil your meals to absolute perfection and with ease Follow this cookbook with straightforward instructions, encouraging advice, and time saving tips make meal planning, prep, and cooking that much easier. Keep on reading You will get what you really want to know in this cookbook
The great Elite Gourmet French Door Toaster Oven Cookbook 2021 includes:
Quick and easy recipes-Streamline your time in the kitchen with healthy recipes, including a variety of mouthwatering and inspiring recipes.
Nutritional info for every recipe-Complete nutritional data can help you plan your meals and meet your daily dietary needs.
Modifiable recipes for innovators-Many recipes also offer modifications you can make-but the healthy, quick, and easy promises never change.
So, what are you waiting for? Grab this cookbook right now and start exploring a new culinary world.