You are here
Back to top
El peregrino (Edición conmemorativa 35 aniversario) / The Pilgrimage 35th Anniv ersary Commemorative Edition (Paperback)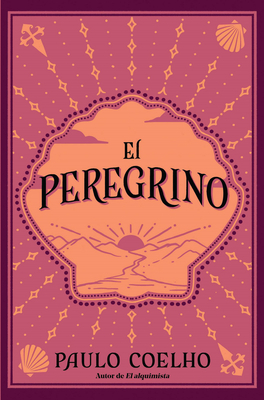 $16.95

Usually Ships in 1-5 Days
Description
---
Este libro es la confirmación de que uno mismo es el señor de sus pasos, el dueño absoluto de su camino, el arquitecto de su sueño. Es un libro sobre la determinación.

El primer libro escrito por Paulo Coelho, el autor de El Alquimista, en esta edición es conmemorativa del 35 aniversario.

"Santiago de Compostela, ciudad española conocida como centro internacional de peregrinación, está delante, y no puedo imaginar que este camino me conduce no sólo a esta ciudad, sino a muchas otras ciudades del mundo. Ni Petrus, mi maestro, ni yo sabemos que esta tarde camino hacia mi destino, tantas veces soñado y tantas otras, negado. Camino hacia la historia de mi renacimiento." Paulo Coelho.

ENGLISH DESCRIPTION

The Pilgrimage paved the way to Paulo Coehlo's international best-selling novel The Alchemist.

In many ways, these two volumes are companions - to truly comprehend one, you must read the other.

Step inside this captivating account of Paulo Coehlo's pilgrimage in Spain along the legendary road of Santiago which pilgrims have travelled since Middle Ages. This fascinating parable explores the need to find one's own path. In the end, we discover that the extraordinary is always found in the ordinary and simple ways of everyday people. Part adventure story, part guide to self-discovery, this compelling tale delivers the perfect combination of enchantment and insight.

The Pilgrimage holds an important place in Paulo Coelho's literary canon. His first book, it not only paved the way for his phenomenal novel The Alchemist , but it also fully expresses his humanist philosophy and the depth of his unique search for meaning.
About the Author
---
Uno de los escritores más influyentes de nuestro tiempo, Paulo Coelho es el autor de múltiples bestsellers internacionales, incluyendo El Alquimista, Aleph, Once Minutos y El Peregrino. Traducido a 74 idiomas, sus libros han vendido más de 140 millones de copias en más de 170 países. Es miembro de la Academia Brasileña de Letras y, en 2007, fue nombrado Mensajero de la Paz de las Naciones Unidas.