You are here
Back to top
Three Sigma Leadership: Or, the Way of the Chief Engineer (Paperback)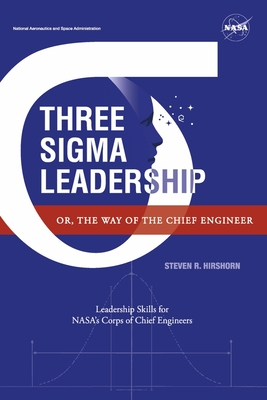 $15.04

Usually Ships in 1-5 Days
Description
---
Congratulations on being selected as a Chief Engineer! You've been handed tremendous responsibilities and your success will play a huge role in achieving NASA's mission. Now what?

Three Sigma Leadership is a practical guide through the challenges of leadership. It provides an overview of twenty-four key leadership skills, each described fully and backed with relevant real-life experiences from the author's career.

NASA sets the bar high for its Chief Engineers, and Three Sigma Leadership explains those expectations in straightforward terminology. Each chapter provides familiar surroundings for engineers and speaks in their language, but also lays out the higher standard of leadership skills necessary to perform the job of a Chief Engineer.
About the Author
---
In 2020, Steven Hirshorn celebrated his 30th anniversary with the National Aeronautics and Space Administration (NASA). Presently he serves at NASA HQ in Washington D.C. as the NASA Chief Engineer for Aeronautics.

Mr. Hirshorn began his NASA career at the Johnson Space Center in Houston, TX joining the ranks of Space Shuttle flight controllers in the eponymous Mission Control, supporting over fifty Space Shuttle missions on console, including some of the Space Shuttle Program's most historic flights. Working side-by-side with many of the Mission Control veterans of the Apollo Moon landing missions, he gained from the experience and wisdom of these space-age greats.