You are here
Back to top
Braza: Authentic Brazilian Barbecue (Hardcover)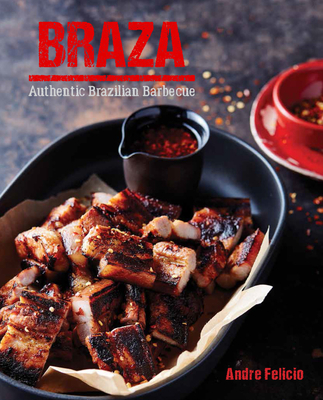 Description
---
When you think Brazil, you think Carnival – an explosion of colors and flavors. BRAZA is no different, full of vibrant traditional Brazilian dishes that will have you experiencing the carnival atmosphere in the comfort of your own home. With 80 authentic recipes, BRAZA will help you to discover the explosive tastes of Brazilian food and cooking from sizzling Churrascarias, to street food, to family inspired dishes, with an introduction into the Brazilian people and cultures as experienced by Brazilian chef and author, Andre Felicio.
About the Author
---
Andre Felicio was born in a Brazilian country city called Ribeirao Preto, in the State of Sao Paulo and migrated to Australia to study English at the age of 27. It was hard integrating and Andre was studying English during the day, and working as a "passador" (meat carver) at weekends in a Brazilian restaurant. Soon he started working in a commercial restaurant kitchen, and it was at that point that he decided to become a chef.
In 2007 Andre opened his first 'BRAZA Churrascaria", and soon, three more followed.
Cooking traditional Brazilian food is still one of Andre's greatest passions. BRAZA is Andre's first book.