You are here
Back to top
Enver Hoxha: The Iron Fist of Albania (Paperback)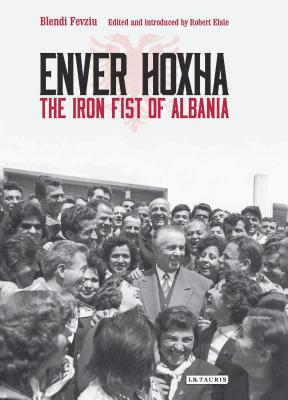 Description
---
Stalinism, that particularly brutal phase of communism, came to an end in most of Eastern Europe with the death of Josef Stalin in 1953 or at least with the Khrushchev reforms that began in the Soviet Union in 1956. However, in one country - Albania - Stalinism survived virtually unscathed until 1990. The regime that the Albanian dictator Enver Hoxha led from the time of the communist takeover in 1944 until his death in 1985, and that continued unabated under his successor Ramiz Alia until 1990, was incomparably severe. Such was the reign of terror that no audible voice of opposition or dissent ever arose in the Balkan state, a European country that became as isolated from the rest of the world as North Korea is today.
When the Albanian communist system finally imploded, it left behind a weary population, frightened and confused after decades of purges and political terror. It also left behind a country with a weak and fragile economy, a country where extreme poverty was the norm. In the decades since Hoxha's death, Albania has made substantial progress in political and economic terms, yet the spectre of Hoxha still lingers over the country. Despite this, many people - inside and outside Albania - know little about the man who ruled the country with an iron fist for so many decades.
This book provides the first biography of Enver Hoxha available in English, from his birth in Gjirokast r in southern Albania, then still under Ottoman rule, to his death in 1985 at the age of 76. Using archival documents and first-hand interviews, Albanian journalist Blendi Fevziu pieces together the life of this tyrannical ruler, in a biography which will be essential reading for anyone interested in Balkan history and communist studies.
About the Author
---
Majlinda Nishku is a translator who has taught at the Department of English Language and Literature at the University of Tirana.Blendi Fevziu is a journalist, based in Tirana. He was the co-founder of the RD (Democratic Renaissance) newspaper and presents the popular TV talk show Opinion. He has written several books in Albanian.