You are here
Back to top
The Burgundians: A Vanished Empire (Paperback)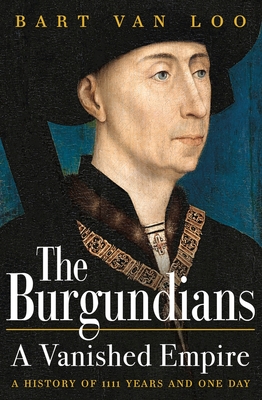 $18.95

Usually Ships in 1-5 Days
Description
---
The story of the Burgundian elite and its remarkable court and culture, a medieval and early modern epic of dynastic struggle, artistic achievement and eventual extinction. A History of 1111 Years and One Day.
'A sumptuous feast of a book' The Times, Books of the Year
'Thrillingly colourful and entertaining' Sunday Times
'A thrilling narrative of the brutal dazzlingly rich wildly ambitious duchy' Simon Sebag Montefiore
'5 stars!' Daily Telegraph
'A masterpiece' De Morgen
'A history book that reads like a thriller' Le Soir
At the end of the fifteenth century, Burgundy was extinguished as an independent state. It had been a fabulously wealthy, turbulent region situated between France and Germany, with close links to the English kingdom. Torn apart by the dynastic struggles of early modern Europe, this extraordinary realm vanished from the map. But it became the cradle of what we now know as the Low Countries, modern Belgium and the Netherlands.
This is the story of a thousand years, a compulsively readable narrative history of ambitious aristocrats, family dysfunction, treachery, savage battles, luxury and madness. It is about the decline of knightly ideals and the awakening of individualism and of cities, the struggle for dominance in the heart of northern Europe, bloody military campaigns and fatally bad marriages. It is also a remarkable cultural history, of great art and architecture and music emerging despite the violence and the chaos of the tension between rival dynasties.
About the Author
---
Bart Van Loo has developed a rare twin talent over the years. While drawing big crowds in the theatre, he is also the author of the universally praised France Trilogy and the bestseller Chanson: A sung history of France. The Burgundians is the first of his books to be translated into English.

Nancy Forest-Flier grew up in a Dutch-American milieu in the United States and studied English literature and creative writing at Hope College, Michigan before settling in the Netherlands in 1982. She works as a freelance English-language editor and Dutch-English translator.
Praise For…
---
Bart Van Loo does something extremely difficult; he brings to life an illusion of a state in an unfamiliar world. And he does this with such verve and energy that you very nearly believe it' Literary Review
'A thrilling narrative of the brutal dazzlingly rich wildly ambitious duchy that was the most advanced and sophisticated economy and the most extravagant flashy court of its time. Filled with flamboyant murderous and debauched dukes, courtesans, courtiers and maniacs, it is a total pleasure to read' Simon Sebag Montefiore, Aspects of History, Books of the Year
'In this perky popular history, a bestseller on mainland Europe, Bart Van Loo traces the steady rise and sudden end of the Burgundians, sprinkling his narrative with many entertaining asides' The Times
Bart van Loo is in top form. The Burgundians reads like a train and hits you like a sledgehammer. A masterpiece... He does not try to be a wise man or a moralist. What he does make clear is that that the history of early Dutch unification is one that came about both through excessive bloodshed and praiseworthy magnanimity. Mission accomplished' De Morgen