You are here
Back to top
Francisco de Goya and the Art of Critique (Hardcover)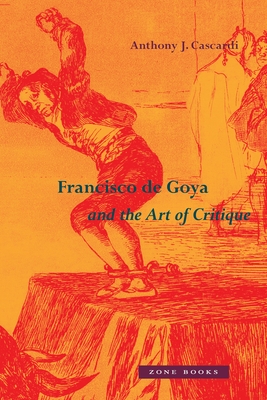 $39.95

Usually Ships in 1-5 Days
Description
---
An innovative study of Goya's unprecedented elaboration of the critical function of the work of art
Francisco de Goya and the Art of Critique
probes the relationship between the enormous, extraordinary, and sometimes baffling body of Goya's work and the interconnected issues of modernity, Enlightenment, and critique. Taking exception to conventional views that rely mainly on Goya's darkest images to establish his relevance for modernity, Cascardi argues that the entirety of Goya's work is engaged in a thoroughgoing critique of the modern social and historical worlds, of which it nonetheless remains an integral part. The book reckons with the apparent gulf assumed to divide the
Disasters of War
and the so-called Black Paintings from Goya's scenes of bourgeois life or from the well-mannered portraits of aristocrats, military men, and intellectuals. It shows how these apparent contradictions offer us a gateway into Goya's critical practice vis- -vis a European modernity typically associated with the Enlightenment values dominant in France, England, and Germany. In demonstrating Goya's commitment to the project of critique, Cascardi provides an alternative to established readings of Goya's work, which generally acknowledge the explicit social criticism evident in works such as the
Caprichos
but which have little to say about those works that do not openly take up social or political themes. In
Francisco de Goya and the Art of Critique,
Cascardi shows how Goya was consistently engaged in a critical response to--and not just a representation of--the many different factors that are often invoked to explain his work, including history, politics, popular culture, religion, and the history of art itself.
About the Author
---
Anthony J. Cascardi is the Sidney and Margaret Ancker Distinguished Professor at the University of California, Berkeley. He is the author of numerous books, including The Consequences of Enlightenment; Cervantes, Literature, and the Discourse of Politics; The Subject of Modernity; and The Cambridge Introduction to Literature and Philosophy.