You are here
Back to top
Exceptional: Being the Exception to the Rule (Paperback)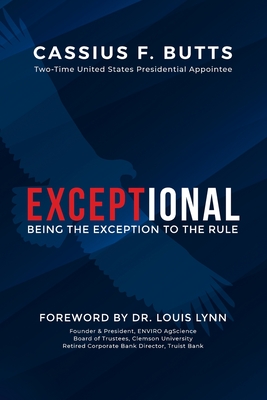 $18.99

Usually Ships in 1-5 Days
Description
---
This book is about success, more specifically, it reveals 14 life lessons that will equip you as well as challenge you to chart and navigate your own path to success. There may be no secret formula for living a life of passion and purpose, but success does leave clues. The first one is find your passion and let it lead you to your purpose. I hope as you read the success clues inside this book, you'll see that no matter where you are in life, and no matter what title you hold, you can distance yourself from average, walk in your worth, and be the exception to every rule.
EXCEPTIONAL: Being the Exception to the Rule outlines a journey of supporting everyone - from small business stakeholders and entrepreneurs to seasoned executives - to define their passion for success while cementing their purpose. Cassius is an accomplished executive who has found success as a business strategist and trusted advisor. He has served or advised officials in four United States presidential administrations (Bush, Obama, Trump, and Biden).
The author is now focused on helping to create blueprint solutions for C-suite executives, small businesses, and private/public sector entities. Additionally, the author was responsible for over $30 billion in access to capital for small businesses while serving as a presidential appointee for the United States Small Business Administration.
Your life plan is based on you finding your passion. This entails figuring out who you really are, wanting to know why you're here, and creating experiences that are driven by your very own purpose. For most people, that journey doesn't start until later in life or after a significant event. I experienced a rather unfortunate situation early in life. I then started to realize at that point, I had a specific purpose in life and that purpose was not something to be wasted. I think you can start the process of determining your life's purpose, too.