You are here
Back to top
Peruvian Cookbook: Traditional Peruvian Recipes Made Easy (Hardcover)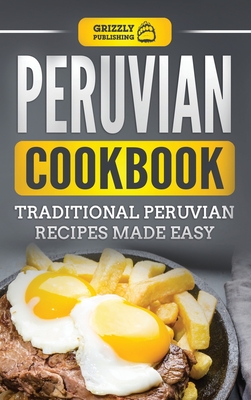 $19.99

Usually Ships in 1-5 Days
Description
---
Most people would struggle to pick out Peru on a map. And getting them to describe their traditional food? Damn near impossible
Which is a shame, because Peruvian cuisine is truly some of the most culturally rich on the planet. Integrating cultural and historical influences from its neighboring countries, Peru has created a flavor profile that is unique, tasty, and incredibly colorful.
It truly is a sensation to all the senses
This great book provides a simple approach to incorporating this amazing cuisine into your home. Using easy ingredients and basic cooking techniques, this book is perfect for those who like to dabble in cooking, or those who want to stretch themselves and try some more advanced dishes.
In this book, you will learn how to cook:
Amazing Peruvian breakfast

Moreish Peruvian appetizers

Sweet and Spicy Peruvian dinners

Unique Peruvian desserts
Too many people go through life without even getting to smell Peruvian cuisine - let alone actually taste it
So, what are you waiting for? Take the first step and open your eyes to this amazing cultural experience