You are here
Back to top
Delegate Your Book: The Thriving Leader's Guide to Finish Writing the Book Your Industry Needs (Paperback)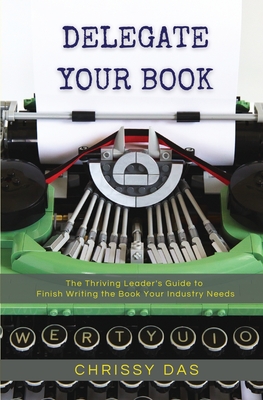 $14.99

Usually Ships in 1-5 Days
Description
---
You are busy growing your business and living your best life. Don't let your book idea remain unfinished.
Delegate Your Book is a focused read for busy professionals who know you need a book of your own to reach your professional and personal goals. Finish writing the book your industry needs to scale your ideas and your business.
You are the only person in the world who can teach your audience about what makes your process work. The lessons you have learned and the hard-won successes you achieved are yours and yours alone. A ghostwriter is a trusted advisor and confidant who will honor the ideas you bring and add some structure and verve to your book.
In this book, you will learn the different types of experts you can rely on to help you get your book done. If you find yourself at a loss for words, a ghostwriter can step in and help you communicate your ideas into the best words that will resonate with your intended audience. Need some motivation to do it on your own? A book coach is a great resource to bring the right blend of structure and creativity to your writing process.
Read this book cover-to-cover and glean important points along the way, or jump to the section where you are having the most trouble in your writing journey. After you read this book, you will have the tools and knowledge you need to make the decision on how you want to finish your book.