You are here
Back to top
Vastu: The Ultimate Guide to Vastu Shastra and Feng Shui Remedies for Harmonious Living (Hardcover)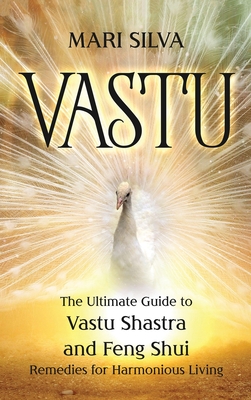 $29.99

Usually Ships in 1-5 Days
Description
---
If you want to discover the ancient Indian science called Vastu Shastra, then keep reading...
Congratulations on finding this book, your gateway to the vast world of the ancient science of Vastu Shastra.
This book is written to suit an array of audiences, from beginners who've never heard about Vastu Shastra to seasoned architects who wish to implement The Vastu principles and teachings.
You'll get to explore the vibrant history of Vastu, learning how it developed and evolved throughout the centuries, as well as its relationship with Feng Shui.
Take a stroll through beautiful Hindu palaces built to perfection by the nature-based techniques taught by Vastu's art and science.
Although this book focuses on providing an in-depth guide to the core Vastu principles, Feng Shui is considered as well. Unlike many other books, this one will focus on finding complementary designs and strategies that incorporate both sciences for the best effect, rather than pit them against each other to determine a "winner".
By observing modern life through the lens of Vastu, you'll come to grasp just how timeless this design philosophy is. You can expect to find great, intuitive ways to integrate ancient and mystical concepts into modern buildings with ease. From climate change to our carbon footprint, this book elaborates on how to tackle the new challenges we are now facing, providing a unique outlook.
The essential Vastu principles will be explained to ensure that beginners can grasp the knowledge and concepts analyzed throughout the book. It familiarizes the reader with each vibration and form of energy in the Vastu Shastra. Despite the challenge of condensing the entire Vastu science into a single book, you can still easily implement its principles once you're done reading.
Throughout this volume, you'll get to:
Take a walk through ancient India's buildings and learn what factors were considered in their design, from conception to construction.
Understand the deep relation between Feng Shui and Vastu Shastra, in addition to their intersections and divergences.
Learn what makes a place balanced, tranquil, and harmonious so you can set your own standards.
Learn how you can use Vastu principles professionally when designing a building from scratch.
Discover the effectiveness of Vastu in your home and its advantages.
Discover whether your house is affected by Sick Building Syndrome (SBS).
Calibrate the true scale of damage caused by not following Vastu principles.
Learn how you can use the precepts of Vastu to improve and optimize your workplace (offices, hospitals, etc.).
Gain insight on how to choose a Vastu-compliant workspace or home.
Learn about the amazing ways you can use Vastu to integrate green spaces into your life.
Embark on a journey to discover the mystical energy concentration created by pyramid shapes.
Discover how you can dispel negative energy and recreate it according to Vastu Principles.
You'll find plenty of tips, advice, and examples in every chapter to help you implement Vastu and Feng Shui principles with ease.
After you finish reading this book, you'll be surprised to find yourself thinking in terms of Vastu; your body and soul will become guides that help you see through the most mystical of vibrations and energies.
Scroll up and click the "add to cart" button and ready to begin your journey towards a well-balanced, optimized, and harmonious life