You are here
Back to top
Raising Ducks: Beginners Guide to Raising Healthy and Happy Ducks (Paperback)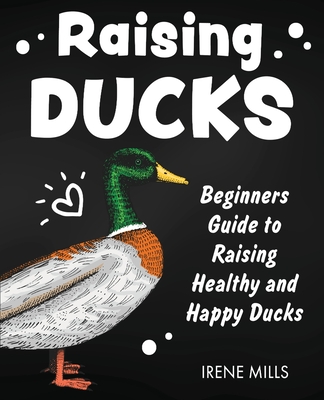 $11.89

Usually Ships in 1-5 Days
Description
---
Check Out This Comprehensive Guide on Raising Happy and Healthy Ducks in Your Own Backyard
Have you ever wanted to cuddle a duckling? Were you scared that they would run away, or that you could not do it? Do you want to raise ducks, but do not know how?
Read all about raising happy ducks in this comprehensive guide on duck parenting and how to make the most of the experience. This book will guide you through all the phases of a duck's life, and how you can actively participate in nurturing and development of these gentle animals.
Prepare your own backyard and live with fuzzy, gentle domestic animal that is a duck. Cuddling, snuggling and positive emotions guaranteed This guide is here to show you the easiest way to properly raise them
Do you wonder about feeding them?
Would you like to learn where to buy the right breed?
Do you want do make your own backyard petting zoo?
If so, everything you need can be found inside of this book. You'll learn how to find the right food supplier and choose the right breed. You'll learn how to approach duck hatching and prepare the little ones for incubation. All of the answers you're looking for are here