You are here
Back to top
The Beat Goes On: A Street Cop's Stories (Hardcover)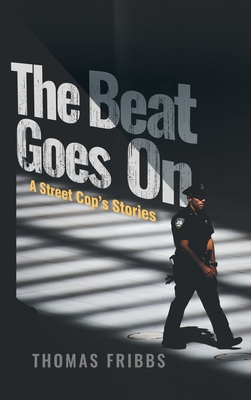 $21.99

Usually Ships in 1-5 Days
Description
---
Phoenix, Arizona, is our nation's fifth largest city. Its population of 1.6 Million is spread out over some 517 square miles. Seven patrol precinct are covered by 2908 sworn officers. (Don't do the math of officers per square mile, it will scare you).
The author served 25+ years with the Phoenix Police department. This story attempts to take you down dark places with often funny outcomes. Its all true; you can't make this stuff up. A picture of routine days interrupted with emergency calls and sometimes pranks played. The story will have you rocketing down city streets in high-speed pursuits right into chaotic hospital emergency room. Life-and-death dramas play out amidst simpler times. A picture of East Van Buren street in the late 70's and 80's will emerge, exposing its violent underbelly of prostitution, drugs and general lawlessness. Experience the organized confusion of a big-city airport as security breaches occur. Ride along as your officer answers crazy calls and their crazier complaints. I would have done it for free if I didn't have bills to pay.
Police officers worldwide are the thin blue line, picture a world without them guarding the society.