You are here
Back to top
The Coronation of King Charles III (Paperback)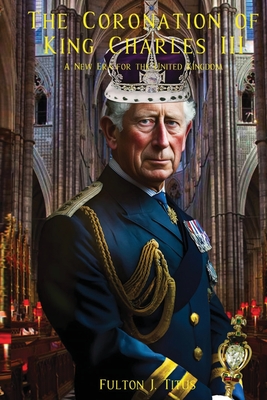 $19.99

Usually Ships in 1-5 Days
Description
---
Prepare to meet the man of the hour, King Charles III, who is set to ascend the throne after the passing of his mother, Queen Elizabeth II. The introductory section of this book delves into both the historical significance of the United Kingdom and an in-depth exploration of the new king based on deep research of his history, to gain valuable insight into how he will transform the new monarch. This book is an essential read for anyone seeking to gain fresh perspectives not only on the new king but also on the rich history and customs of the United Kingdom.
In the second section of this book, we delve into the grand affair that has been scheduled for May 6, 2023 at Westminster Abbey in London. Amidst the enthralling history and culture of the United Kingdom, prepare to witness the grand affair of the coronation of King Charles III as you embark on a journey through the pages of this book. From the intricate details of the ceremony to the fascinating history behind it, every turn of the page will reveal the customs and traditions that have defined this remarkable country throughout its history. With a plethora of fresh perspectives and captivating insights, you'll gain a deeper understanding and appreciation for the United Kingdom's magnificent heritage and its enduring significance in our modern-day global community.
Get ready to embark on a journey of utmost importance with this must-read book, perfect for any history buff or anyone seeking to gain valuable insights into the coronation of King Charles III and interesting details about past coronations. With once-in-a-lifetime events like these, being prepared is key to staying ahead of the pack. So don't wait any longer and order your copy today to discover the historical significance of the United Kingdom and gain a deeper understanding of the new king's transformative vision.