You are here
Back to top
Death Mask (Paperback)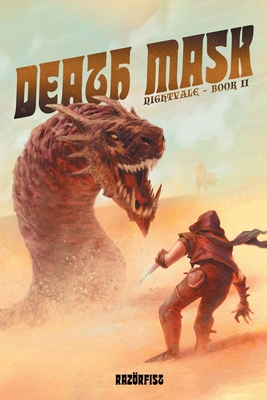 $19.99

Usually Ships in 1-5 Days
Description
---
KARA'ZIN
Empire of perfidy.
With Menuvia little more than a funeral pyre, Xerdes flees to the Traitor's Kingdom of Nazgan. Where larceny is legal, honor is fatal, and it pays to keep a low profile.
For the deserts of Nazgan are not empty.
A lethal legend now haunts the badlands, thirsty for sinful blood. A hooded horror none dare name.
Even as the masked wraith carves its way through the underworld of two separate countries, it has only ever uttered a single word:
"...Xerdes."