You are here
Back to top
POKÉMON SCARLET AND VIOLET The Official Game Guide: Walkthrough, Tips, Tricks, Strategies and More (Paperback)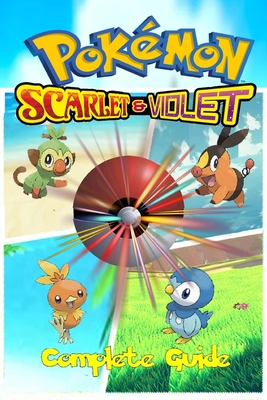 Description
---
NEW RELEASE
Walkthrough, Tips, Tricks, Strategies and More Pokemon Violet and Pokemon Scarlet are both massive open-world adventures filled with plenty of quests to complete, hundreds of Pokemon to catch, and a dense plot of mystery and intrigue. Unlike other mainline Pokemon titles, the action isn't as linear as you might think - you can tackle your journey in any way you like. That said, the new games allow a sense of freedom that can complicate your adventure.
Should you tackle the water gym first? The grass gym? Should you go after the terrifying Titans at lower levels? Pokemon Violet and Pokemon Scarlet let you choose your destiny - and as a result, it can be difficult to know where to start your path, and the best ways to succeed.
Here are top tips and tricks to get started.