You are here
Back to top
Level 4 and Beyond! (Paperback)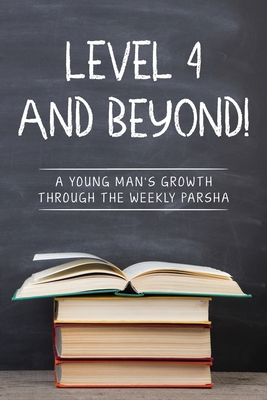 $8.21

Usually Ships in 1-5 Days
Description
---
Learning Torah is special. Spending quality time with your child is extraordinary. Watching them grow is emotional. Combine all three and it's priceless.
For the last several years, Jake Hirsch learned Parsha with his family using a variety of methods. With each passing year, his learning advanced in the form of Level 1, Level 2, Level 3, and Level 4 - an educational model that created curiosity, excitement, and enthusiasm.
Jake learned these Divrei Torah in a number of venues, including during the COVID era when the world was on lockdown, in Parsha classes at the community Bais Medrash, and around the Shabbos table.
In celebration of his Bar Mitzvah, this Sefer documents Jake's meaningful journey between 2019 and 2022, showing the trajectory of growth and encouraging continuous spiritual progression. Much more than a compilation of Torah thoughts, this Sefer is a reminder that Hashem's Torah has no limits. Level 4 is only one incremental step on the spiritual ladder to help motivate all of us to go BEYOND