You are here
Back to top
Yankee Mission: Thomas Kydd 25 (Hardcover)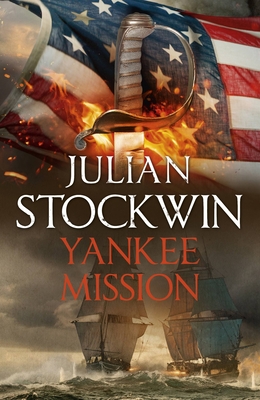 $28.00

Usually Ships in 1-5 Days
Description
---
1812. Off the coast of Brazil, HMS Java, a proud British 38-gun frigate, is captured in battle by the American USS Constitution - signaling across the world's oceans a challenge to Britain's naval premiership that cannot be ignored.

Back in EnglandCaptainSir Thomas Kydd is enjoying a moment of normal life with his wife and his newborn son. With his Thunderer in dock receiving some well-earned repairs he is, momentarily, without a command. It's a position the Admiralty does not leave him in for long, and he is soon given a mission: engage the young republic in a fair fight, frigate against frigate, and restore the Navy's reputation. And they have just the ship and crew for him . . . Tyger.

But on reaching the US east coast, Kydd and his trusted Tygers realisz that the hardest part of their mission will be drawing out one of the Yankee men-o'-war to engage in battle - especially once the Americans get wind of his purpose. It's a tall order, requiring every ounce of the crew's guile and persistence - and when fortune turns against them, Kydd finds not only his career, but his life, hanging in the balance.
 
About the Author
---
Julian Stockwin was sent at the age of fourteen to Indefatigable, a tough sea-training school. He joined the Royal Navy at fifteen before transferring to the Royal Australian Navy, where he served for eight years in the Far East, Antarctic waters and the South Seas. In Vietnam he saw active service in a carrier task force.

After leaving the Navy (rated Petty Officer), Julian practised as an educational psychologist. He lived for some time in Hong Kong, where he was commissioned into the Royal Naval Reserve. He was awarded the MBE and retired with the rank of Lieutenant Commander. He now lives in Devon with his wife Kathy. More information can be found on his website at www.julianstockwin.com.