You are here
Back to top
My 60 Memorable Games (Hardcover)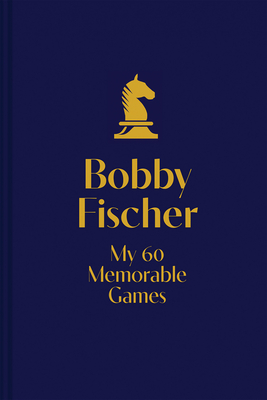 $35.00

Coming Soon - Available for Pre-Order Now
Description
---
A rare window into the mind of a chess icon, My 60 Memorable Games is perhaps the most inspirational and influential chess book ever written.

First published in 1969, it contains Bobby Fischer's objective, honest, and self-critical annotations to games he had won, drawn, and even lost in the period from 1957 to 1967—but from which he also learned valuable lessons. Reading Fischer's intensely personal commentaries is like going back in time and watching live coverage of his over-the-board battles with the leading players of the day.

Soon he would become the greatest of them all.

Released in a luxurious new edition to commemorate the 80th anniversary of Bobby Fischer's birth, this remarkable book is a true insight into one of the most gifted, troubled, and controversial minds of the twentieth century.
About the Author
---
American-born chess grand master Bobby Fischer became famous as a teenager for his phenomenal chess-playing ability. In 1972, at the height of the Cold War, he won the world title from the Russian Boris Spassky in a gripping match in Reykjavik, Iceland, that generated worldwide media interest. He died in 2008. Fischer not only played brilliant chess but raised the game to new levels of professionalism, and his influence is still felt strongly today.