You are here
Back to top
The Confessions of Saint Augustine: An intimate record of a great and pious soul laid bare before God; With Introduction and translation by Edward B. (Paperback)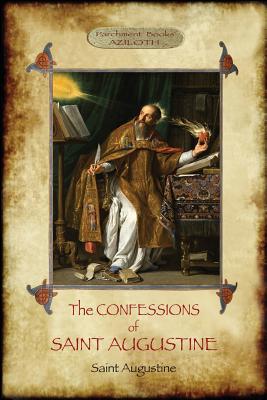 $11.40

Usually Ships in 1-5 Days
Description
---
Confessions ranks as one of the most widely translated and highly valued books in Christian theology and is considered the first autobiography ever written.
The work was penned around AD 397 when Augustine was in his forties and is an honest narrative of his sinful youth and ultimate conversion to Christianity. It seems Augustine's abilities as a young man were never in any doubt - a brilliant mind combined with a natural talent in rhetoric - but one little interested in Catholic Christian scripture. He describes his wilfulness as a boy growing up in the Roman province of Numidia, his later attachment to sexual pleasure and the vanity of academic acclaim. His dogged pursuit of truth led him from Manich ism to Neoplatonism and, eventually, after a slow and painful struggle, to his conversion and baptism at the age of thirty-two.
From this point in the autobiography Augustine focuses on a number of familiar Christian concepts, among them, Creation, the Trinity, the Origin of Evil and the Cause of Sin. His incisive analyses are a treat for any reader drawn to the Christian mysteries.