You are here
Back to top
Greatness (Paperback)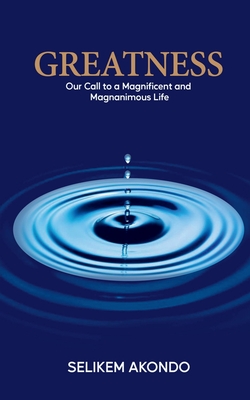 $8.99

Usually Ships in 1-5 Days
Description
---
God is great and indeed His personality attests to this fact in many a way. God does great things in view of His function of which His handiworks portray this. Since we are partakers of His DNA which to me implies His (Divine Nature Accuracy) He wants us whom He has created in His image and likeness to be like He is and to function like Him here on earth.
God has called us to the position of Greatness. He has called us specifically to fulfill a mandate of Greatness. A calling is basically a divine vocation or profession that one has been specifically assigned by God to do. As such, there is a special anointing released for the person to achieve good success in that field. So, our greatness needs to be manifested in the specific areas we have been called--Whether or not it is related to Government, Education, Business, Health, Arts and Entertainment, Family, Media and Technology, Religion.
So wherever you are and whatever you do, have the mindset of greatness. Whatever you find yourself doing now you ought to manifest greatness. Greatness is basically making small things big You can start off very small, insignificant, unvalued, and sometimes irreverent but that should not limit you. Strive to make sure that your greatness manifests in your lifetime to the glory of God.